About Jeff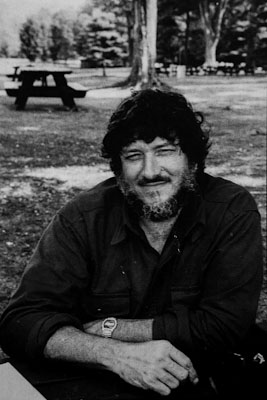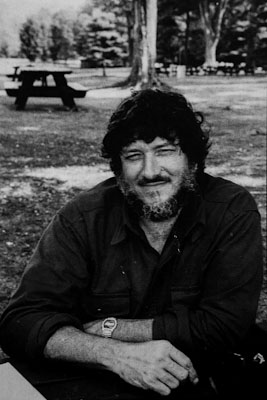 Jeff and I met when neither of us spoke each other's language. He asked me out with a dictionary in hand, and our first date was to the racetrack. I did not know too much about horses, but used my own dictionary to ask him if the horses' names increased their odds of winning a race. He could not find the right words in his dictionary to answer my question. But that night, when the race ended, we walked through a field illuminated by thousands of fireflies, dictionaries in hand.
The illuminated field was a presage of our 46 years together: our marriage was one of mutual intellectual enlightenment and growth. To understand me better, Jeff memorized 500 Spanish words every night before we were married and when we traveled to Bolivia for our honeymoon, he conversed with my family in fluent Spanish, occasionally correcting my relatives' use of some words. He also witnessed the exploitation of the autochthonous peoples and through his reading about Bolivia's history, became acquainted with colonialism, underdevelopment, and the role of North America in the lives of the South American people.
Jeff was a Renaissance man. He could discuss any topic, play various instruments, sing (he had a beautiful baritone voice), dance the marshmallow dance (best not to ask what that looked like), write poetry, draw, take great photographs, and grow corn and tomatoes. But with all these gifts, he dedicated his life to the plight of the working man. While working with the United Auto Workers in Detroit and other unions in Los Angeles, Jeff was arrested many times for participating in strikes and in demonstrations. His doctoral dissertation on the labor movement in Los Angeles at the turn of the 20th century took him 17 years to finish, but it is the legacy he left for our children and for the people of North America. He received his doctorate a few months before he died, a testimony to his great determination to shed light on a topic near and dear to his heart.
Gretzel Stansbury, 12 March 2012
"The philosophers have only interpreted the world… the point is to change it." – Karl Marx, 1845
Those passing through this web portal may have come looking for an essay on immigrant workers or the Stansbury PhD thesis on the Los Angeles working class in the early part of the 20th century. Maybe you are friend or family or Jeffrey D. Stansbury or maybe you were a fellow combatant from Jeff's days as journalist/organizer with multiple unions from Michigan to California.
Jeff was a big bear of a man with a resonant deep voice and a hearty laugh that filled any room or union hall. He could play ragtime on the piano and jog a marathon. He was an early environmentalist in the sixties and a committed organizer with multiple unions; auto (UAW), garment (ILGWU) and hotel (HERE) from the seventies until he started on his PhD in history at ULCA at age sixty.
Those who worked with him remember him as tireless, very energetic and always creative and pushing the limits. When Federal immigration reform passed in 1986 Jeff Stansbury saw the potential for labor to penetrate the immigrant community and worked tirelessly to get thousands of Latino immigrants legal in Los Angeles. Because immigrants are here because "we" (US imperial power) are there, Jeff was a committed internationalist always curious and attuned to what was going on in foreign lands.
Check out the links for a trail to Jeff's important PhD thesis on the "LA Working Class from 1895-1910." and read his prescient essay on "Kilowatt Socialism" published in the LA Times during the Enron crisis of 2001.
Que Viva Jeff Stansbury!!
Peter Olney, 12 March 2012
"Jeff Stansbury – Making Labor History" by Lou Segal at LaborLou.com
Some of Jeff's work: